Whether you're showing off a family vacation or a timeline of school images, Canvas printing is an eye-catching method to display your favorite photographs. Not only it provides vibrancy to any environment, but it can also serve as an artistic way to modernize a space.
Canvas printing provides an infinite number of wall display options, making it a one-of-a-kind method to showcase your favorite images.
Compared to traditional and glossy materials, photographs printed on canvas have various advantages, most notably cost, quality, and overall aesthetics. So, let's discuss the benefits of canvas printing in more detail!
What is Canvas Printing?
Canvas printing is a term that refers to the process of printing an image onto a canvas surface. After printing, the canvas can be left un-stretched or stretched. Canvas printing is affordable, available in various sizes, and a quick and straightforward way to transform stock photos or images into works of art.
Canvas printing is typically done on artist-grade canvas to ensure durability and quality. The printing is finished in a brief time using a big size printer and a computer. A copy of the image or photo is all that is required to create a canvas print. Numerous canvas printing companies promote their services online and manufacture prints from photographs e-mailed to them by customers.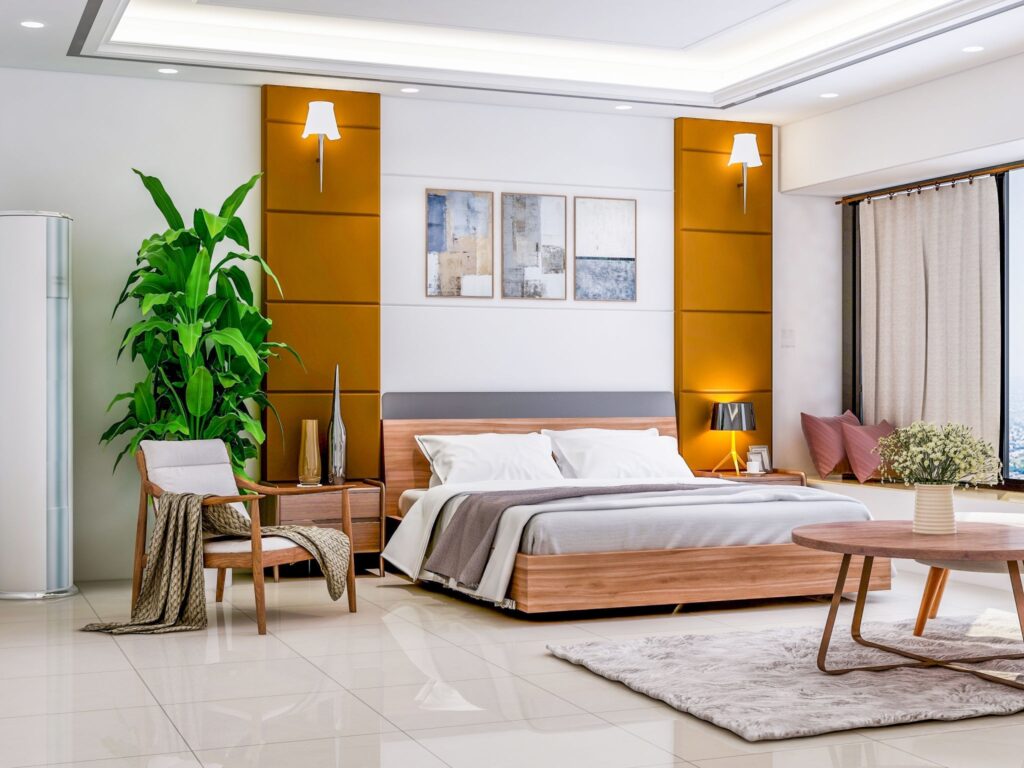 Benefits of Canvas Printing
Let's look at some of why canvas is such a popular material for prints and décor in this blog.
Affordable Price
Canvas prints are incredibly inexpensive and make unique gifts. You may print large photographs and create a one-of-a-kind work of art for a fraction of the cost of a painting. Canvas prints can be created from any picture, giving this medium a great deal of versatility.
Select a photograph you'd like to see magnified and envision it reproduced in vibrant inks on a massive canvas. With one of these prints, you can alter a room. They become the room's focal point and look genuinely magnificent.
Durability
Due to the pigment inks used in the printing process, your canvas print will remain vibrant and unfaded for decades. If you live in a humid climate, you can laminate your canvas print to protect it from the elements.
Laminating your print lets you clean it with a towel and some mild soapy water, ensuring that it looks as good as the day you received it from the printer. Manufacturers back the majority of inks with a 100-year warranty.
Resist Humidity
The humidity and heat outside affect the majority of paintings, but not on canvas prints. They are highly sturdy and are unaffected by the outside temperature so that they may be erected anywhere, including outdoor pools.
Canvas prints can withstand due to the substance used to create the canvas. It prolongs the life of the printed picture on canvas, hence lowering expenditures.
Easy to Frame & Edit
Compared to framing a traditional image or painting, canvas prints do not require an investment in pricey and fashionable frames. Once an image is printed, all required is to add a border of your choice; no framing is necessary. Additionally, they are significantly lighter than framed images, making them easier to hang and requiring less securement.
Additionally, you have the option of splitting an image across multiple canvases, which is a feature not available with other sorts of ideas. With canvas printing, you can quickly alter the photos you intend to print to your liking. You can also change the tone of photographs from white to black, hot to cold, to create a truly unique image to display.
Multiple Size options
When buying a canvas print, you have a plethora of size possibilities.  Larger sizes are striking and transform the rooms into focal points. Smaller photos hung on gallery walls also work well. You can select from various print sizes, making it easy to find the print that you want.
Photographic prints translate nicely up to a specific size – once you go beyond A4, the photo begins to appear dreary in its frame, and the clarity degrades. A canvas print gives you considerably more freedom in choosing your chosen dimensions – you can print a photo on canvas in pretty large sizes, and it will still look fantastic.
3D effect
When you look at a painting or a poster, you get a flat, two-dimensional effect. However, the texture of a canvas print and the depth of the specific colors used by an advanced printer brings the image's intricacies to life, creating a distinct three-dimensional look and feel.
The added benefit is that you do not need to take a professional photographer to create a fantastic canvas print. Canvas prints can elevate a decent photograph to a great one, owing to developments in canvas printing technology.
Easier to clean
A protective coating protects professionally produced canvas prints; this is essentially a water-resistant layer that shields your artwork from atmospheric particles, dust, and damaging UV rays.
Canvas prints can easily be cleaned with a moist cloth and can quickly be dried in the sunlight. This technique is not ideal for paper prints, as they fade when exposed to direct sunlight.
Eco-Friendly
The printing ink used in canvas art is solvent-free and biodegradable. The canvas is made entirely of cotton and is completely biodegradable. The frames are constructed of recyclable wood and aluminum.
Although many businesses use chemical-based design procedures for canvas printing, various non-toxic alternatives make the design process entirely eco-friendly.  They can be made from multiple renewable resources to provide a robust décor solution for your home. Additionally, their inexpensive price tags make them an ideal choice for any home.
Conclusion
After learning about the great benefits of canvas prints, you may have been thinking of getting one for your home. So, it would be great if you got a fascinating and eye-catching canvas printing for your home. It would complement your current home décor.
Moreover, you can also go for canvas art. It will make a décor option for your home and let you show your creative side to your friends and family.