Metal Printing | Laser Printing on Metal
ALL YOUR METAL PRINT REQUIREMENTS FULFILLED IN ONE PLACE
Your images come alive when they are printed on Metal!
Metals bring out the best color tones and accuracy. The engraved attention to detail puts a soul into designs and makes them magnificent. Metals light up your interior spaces with unique qualities, characters, and discreet ability to complement your designs.
If you are looking to redo your interior designs or want to play with Metal Designs to enhance your space ambiance. Artplus.com is the best place to find a wide range of metal designs and Metal Engraving Services.
We at Artplus understand the demand and need of our customers searching for customized Metal Printing Services. Our latest cutting-edge technology uses lasers, UV printing, and 3D molding. It present our clients with exactly what they need.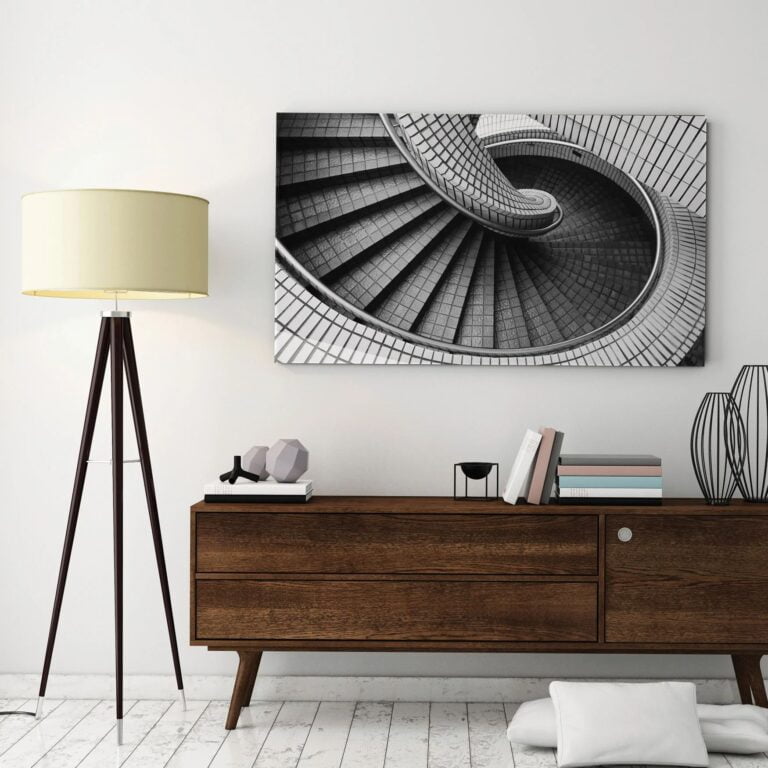 Contemporary Metal Designs
Metal Carvings epically on brushed aluminum pictures enhance your contemporary interior looks. Also, the durability of aluminum art prints, with their polished or brushed surfaces, is the best for your modern industrial designs, homes, and interiors. We at Artplus know the latest trends and design innovations and offer premium Metal Design Services to our clients.
Preference of Interior Designers and Architects
Architects and interior designers prefer metals over other materials, especially in the UAE and GCC region. The main reason behind them is the metals' durability and longevity. Canvas and metal prints resonate with modern innovative designs.
UAE emerges as the leader in innovative designs and modern architectures, using metals in designs, niches, and details. And as a tool to cater to climate conditions, making it one of the most modern and future-centric countries. 
Artplus Redefining Metal Art
Our signature metal prints with stunning visuals and vibrant design language blend with metal fineness over carefully selected metals. Particularly lightweight, and print on a Metal Sheet. We offer a wide range of customization to the client's requirements.
Metal Print on Demand
You may get Metal Print on Demand. But this options come with certain condition. Please Contact us for the terms and conditions of Print on Demand service. However, sometimes, we really wonder why wall decor is so important while decorating home. We have made this very easier for you. Give us your designs, your art selection, your metal preference. And let us do the magic, creating a piece of art for you.
Laser Printing on Metal
Artpluse defines Metal Prints using cutting-edge Laser Printing that brings attention to detail to every aspect of your design. You can also select from our design library, which has thousands of modern designs.
UV printing on Metal
The modern era requires ways to add vibrancy to your metal surfaces. UV printing produces incredibly accurate and crisp details, especially in corners, niches and edges. You may be interested in getting designed stone imitation. Artplus, your perfect design is just a click away.
Exceptional Corporate Designs
Due to their unique appearance, mirror finishes, and modern natural looks, Metal Design Prints are perfect for hotels, lobbies, and art galleries. Our designs, with carefully crafted metals, using cutting-edge technology for producing vibrant color-accurate metal designs, are the best in town.
Book a design tour, give us a call, and our design team will collaborate with you and help in creating your vision into reality.
Artistic Personal Spaces
Make your personal spaces artistic by adding our artistic, Cheap Metal Printing that transforms your area with a soothing experience. Moreover, take benefit of our latest designs and services to make your living space more dynamic and artistic.
Artplus Your Personalized Design Printing Service
Our designers and artist at Artplus, with their experience and craftsmanship, will do their best to produce accurate, vivid, and astonishing artworks of your required Metal Prints.
We are the best service provider in UAE regarding cheap metal prints, we have a zero-tolerance policy on quality, and our Latest 3D Modeling Machine works perfectly to add life to your Aluminum Art Prints. Give a free consultation call for your metal design needs in Dubai.