Wood Printing | Laser Printing on Wood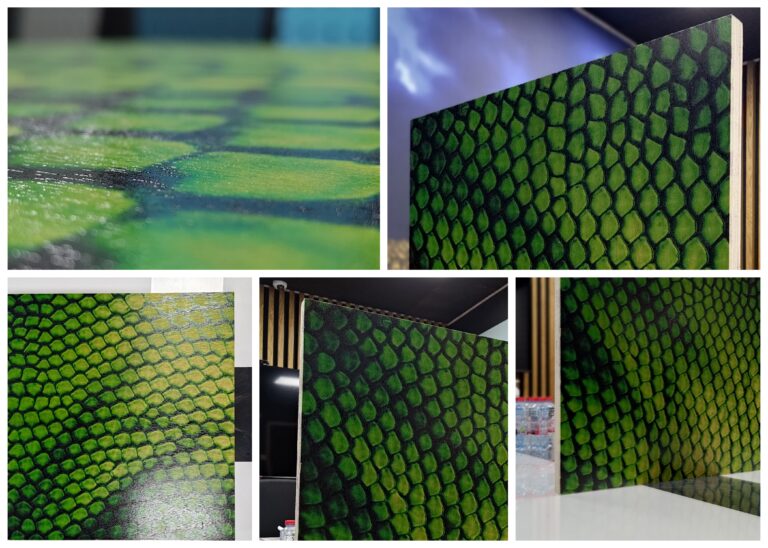 ALL YOUR print on wood REQUIREMENTS FULFILLED IN ONE PLACE
UV Printed Wood Is Used to Decorate Cafés, Restaurants, Hotels, Commercial and Residential Units.
Wood has always been a special place in every interior. It enhances the interiors with its unique patterns and adds a luxurious look. But some materials cost much less and replace it. They are the best alternatives to save wood and minimize the environmental impact.
Printed Wood Patterns and designs are trendy and eye-catching. They not only decorate your cafes, restaurants, hotels, and commercial and residential units but also fit and mold into every corner or niche. The process involves using MDF, particle board, and plywood and UV printing over them.
UV Wood Printing produces extraordinary results, with vibrant color, opaque white, and even darker shades like dark stained woods. You want to decorate your interior with Wood Print Art finishes? ARTPLUS.com offers the best price with quality material and guarantees durability and delivery within short timelines.
Laser Printing on Wood
Laser printing evolves How to transfer laser print to wood? Now, you can paint or picture almost anything on wood with the help of laser technology. Whether a picture, a mural for your restaurant, a doodle for your office space, and calligraphy for spiritual places.
It can be done on solid wood or alternate materials. At Art+, we have an exclusive range of wooden designs and patterns carefully crafted on a Laser printing wood machine. It complements your laser engraving. Our products are durable, long-lasting, and add vibrancy and decency to a place.
Custom Wood Prints
Have you ever wanted to create a customized design that you want to print on your wall? Or maybe you want to transfer print to wood to add a unique luxury look to your interior? Well Art+ offers its services to print your custom designs, and our design team will also help you to bring more color richness and clarity in your design language. 
Wood Panel Prints
Wood Panel Photo Prints are popular for their aesthetics and covering large spaces. You can print different things or pictures on these panels. The results are brighter, vibrant, color accurate, and give your space a special ambiance.
UV Printing on Wood makes it possible to draw or apply a fully Customized Print on Wood and other alternate materials. However, you can order your desired prints on solid wood or MDF plywood at Art+ in the UAE. We are Dubai based with a comprehensive Collection of Wooden Designs and products at affordable prices.
Wood Block Print
 Wood logs and Big Wooden Slices Design are in demand these days. It represents the Wooden patterns in distinctive add looks in large spaces especially in restaurants, spa, and saloons. The wood prints look beautiful when are framed. We also provide you the framing services. With the help of Lasted Wood Printing Machine that transfers laser print to wood, designers at Art+ created wooden patterns on MDF and plywood sheets.
These Wood Prints are realistic, large, and created using 3D Wood Laser Printing. The results are astonishing, you have the prints as per your requirement. And you can make changes by consulting with our team or visiting our office. 
We provide a one-stop solution for all your wooden print service and product needs.