ALL YOUR FRAMING SERVICES REQUIREMENTS FULFILLED IN ONE PLACE
An elegant frame is essential to display your pictures and artwork. Without one, you cannot do justice to the Art and showcase the value that a picture holds for you. People are often confused about the type of frames that best suit their pictures.
An art lover is more concerned about the quality of frames and whether it complements the artistic work. Apart from uplifting the elegance of your pictures or paintings, frames also increase the longevity of the photos and paintings.
A good Framing Service helps you in making the right decision regarding the frame that suits best for your photos or painting. You cannot rely on just one design, material, and build of the frame. A Framing Hub rightly presents you with a range of frames with different designs, materials, and builds quality.
We are an excellent Service Providers of Framing and an official representative of leading European manufacturers. Art Plus provides Framing services in Dubai with best-in-class Frames Design and builds high quality. We have frames of different sizes, designs, and materials. But if you want Custom Framing, we are fully equipped to provide you with that at low price in UAE.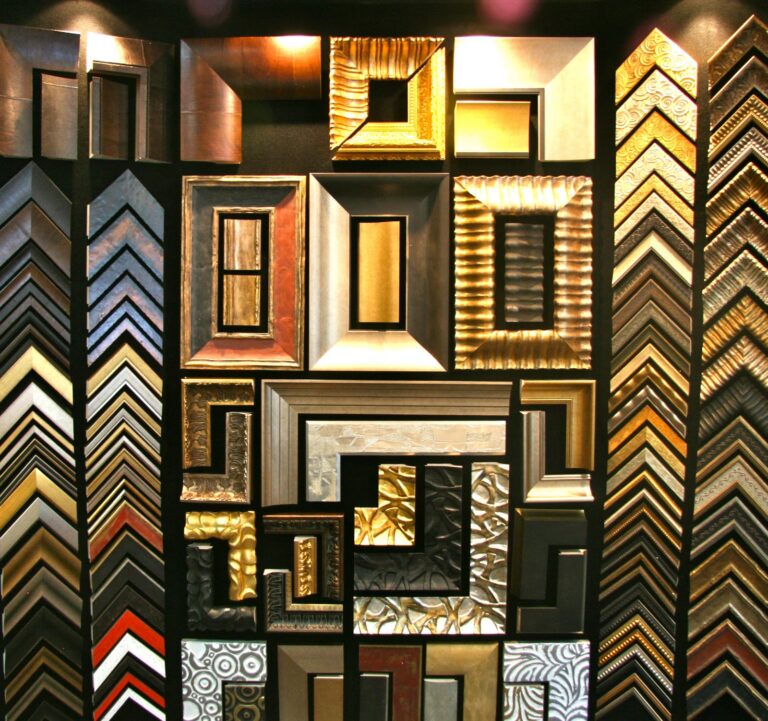 Photos and Paintings Mirror Frames
Framing is not limited to photos and paintings. They are used in many other design aspects. Mirrors are present in almost every commercial and residential space. But mirror frames are designed according to a place's design language and decorative and architecture. 
People love to stand in front of a mirror to take pictures, and an attractive mirror frame increases the beautification of the environment. If you want to redo your mirror frames. Or maybe you want to install a new mirror at your place and looking for a framing service, ART+ is the best place to check in. We have a comprehensive range of mirror frames in different styles, materials, and sizes. You can also order Custom Frames too for your mirror.
Photo Frames for Interior
Photos, whether large or small, play an important role to make your interior more lovable and give you more reasons to feel attached. The selection of photos gives your place a unique theme and a reason to smile or connect.
But with photos, the selection of photo frames is equally important. Your photo frame increases the photo's value, connection, or feel. At ART+, we understand our customers' sentiments and attachments for photos or pictures. Which is why we offer them a wide range of frames with different sizes, makes, and designs. We also offer Custom Solutions to their Custom Photo Frame Need. We are the Best Photo Framing Company based in Dubai. Book an appointment or visit us for Framing in Dubai.
Custom Frames for Larger Pictures
Sometimes you need a Picture Framing that offers Custom Solutions for larger pictures. Probably it can be for your living room, for a hotel lobby, or an art gallery. In that case, ordinary frames are not enough. Similarly sometimes you need a Poster Framing service for exhibiting a large poster in restaurant or cinemas.
We provide the Online printing and framing to customers who need or require Large Custom Frames for their pictures, posters, or for advertisement purposes. We offer our services at very reasonable prices. You will be amazed by the range, quality, and craftsmanship of our Frame Makers. Book a free consultation call and discuss your Framing Needs with our team.