Interior Design
"Design is not just what it looks like design is how it works"
- Steve Jobs
"We shape our homes and then our homes shape us."
-Winston Churchill
Your home should tell the story of who you are and be a collection of what you love.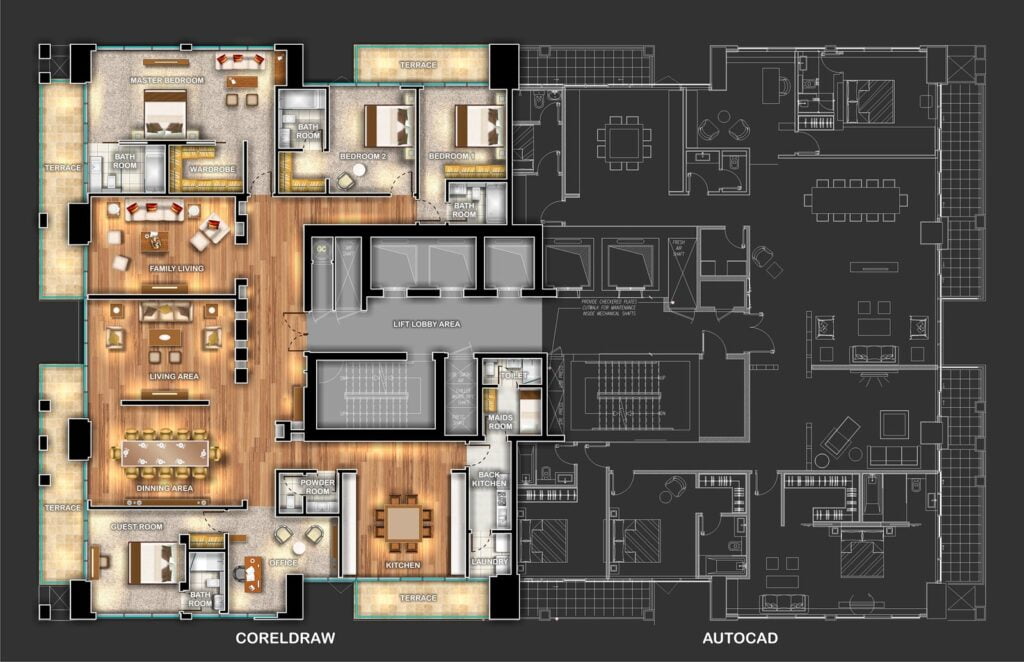 Have you purchased your ideal home but lack the creative skills to decorate it? Whether you're renovating your current home or building your dream home, tasks can rapidly grow too big for you to handle independently. Well, you may hire the best interior designer to make your ideal home a reality.
As we all know and its true first impressions are indeed quite important. It is especially true when it comes to the arrangement and design of the workplace. Your workplace's interiors reflect your company's culture and atmosphere.
Although a classic style has a timeless quality, there are no rules for modern interior decoration, which makes it so inspirational. A modern interior design offers space for exploration and a blank canvas for experimenting with white space, elegant materials, and clean lines.
The surrounds, placement, and usage of color must be considered for the room to function and seem complete. Some individuals have a natural talent for design., but if you're the kind that can't accomplish anything without consulting someone, then no need to worry; we are here to guide you.