Printed wallpapers in Dubai
We Produce Wall Papers With Any Kind of Images and Design and Any Type of Wallpapers.
Tired of boring monotonous walls? Looking for something more unique and exciting in the interior? ArtPlus is pleased to provide you with a wallpaper print bespoke service in Dubai. Now you do not need to think what wallpaper to pick up for the interior. You can be sure that the wallpapers that you need we can easily create together! In this case, you get customized design of the wallpapers. And it does not matter what for the wallpapers are, because we can print absolutely any wallpaper and bring it to any city in the UAE or Middle East Region: Dubai (United Arab Emirates), Abu Dhabi (United Arab Emirates), Fujairah (United Arab Emirates ), Sharjah (United Arab Emirates), Muscat (Oman), Riyadh (Saudi Arabia), Jeddah (Saudi Arabia) and many others.
Where can be used:
branded office wallpapers
hotel interior wallpapers
creative wallpapers for a cafe or restaurant
designer wallpapers for the store
customized wallpapers for the villa
unique wallpaper for the apartment and many others
We take your idea and print it on our equipment!
Why should you pay attention to wallpaper printed on order:
uniqueness and soleness
the ability to create any size
unlimited selection of designs
possibility of ordering at any time
100% safe for people and the environment



Designs
The wallpapers design you can create by yourself, or ask one of your friends to make something unique for you. In the event, if you do not have your own design, our design team will always gladly bring your idea into reality. To create and print wallpapers, we use high resolution graphics from public image collections and specially designed for a specific project, taking into account the chosen plot and interior of the room.
Technologies and Equipment
We only use UV printing technology to print photo frames. The new UV gel technology is nontoxic, durable, color fast, producing high quality prints for almost any flexible media, including wallpaper media. Currently, UV-gel printing is the most reliable and only safe technology. Due to this, our wallpaper has bright and juicy colors, does not burn in the sun, is not afraid of contamination and resistant to scratches, and also subject to damp cleaning.
Production of wallpaper in ArtPlus is carried out on professional equipment, and one of the best in its class. We print all our photo walls on Canon OCE Colorado 1640 machines. The printers of this model are characterized by a high depth of color and incredible detailing of the elements, and the technology of drawing ink makes the wallpaper practically non-slip and durable. Under normal operating conditions, the service life leaves at least 10-15 years (for example, solvent printing has an index of a maximum of 3-5 years).
As the basis for printing, we use only original materials of the highest quality tested by time and well-proven in the market. We do not use cheap materials and stickers, since this small savings will never be justified in terms of possible risks for people and the environment. It is important to understand that wallpapers printed using UV printing technology are absolutely safe for the environment and do not emit harmful substances, do not cause allergies, which can not be said about samples of wallpaper printed using solvent and eco-solvent printing technology. In the case of printing UV Gell, photo walls can be used in the interiors of schools, preschool institutions, and even maternity hospitals.
In addition, our wallpaper has one unique feature, which can not boast even the most expensive photographic works printed on the method of solvent or eco solvent – they do not support burning! In the event of a fire, they do not support the spread of flames, and smoke formation is minimal.
All of the above is confirmed by international certificates of quality and conformity of products to standards.
Wallpapers printed at Dubai Art Plus Galleries can be used in any project or tender as we are manufacturers and have all the necessary documentation.
Certificates
Oeko-Tex®, standard 100, 17.0.16395
GreenGuard Gold Certification
Flame retardancy C-S1-D0 (according to DIN EN 13501-1)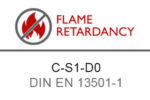 Price
The cost of wallpaper we print depends on several things, such as: the size of the print, the material, the presence of design, etc. However, the price is usually lower than the price of less-quality wall-papers competitors who use the outdated technology of printing solvent inks.
There are some examples of our works below: